I failed to rez the GACHA exchange ticket and it has disappeared.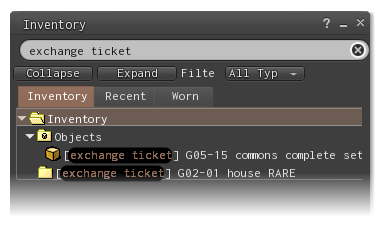 » When we fail to rez, it looks being lost from our inventory. But after we re-log in, we can see it again. It does not come back in the folder "Lost And Found". You should search in the original folder.
Finding it quickly, please search in your inventory with "exchange ticket".
Could not find it even if you try this method? There is nothing we can do for your lost inventory. Please contact Linden Lab. » Second Life Official Help Page