H03CO
---
subtitle

engawa

release

February 29, 2016

press event

category

house

size

require 10 x 10m

land impacts

39

permissions

mod / copy / NO trans

in-world sales

marketplace
H03CO - engawa
H03CO is an old style Japanese cabin.
Because it is too small to live, I made it as a furniture. I installed AVsitter system, 4 pairs of couple animations and props in it. You'll feel the cabin is just like a huge sofa.
Engawa (Ja: 縁側) is the architecture which is often seen in traditional houses in Japan. It has both functions, the hallway and the veranda. We Japanese spend long time at engawa, for example wresting, napping, eating, talking, reading, playing, sunbathing, and so on. Indoor and a garden continue gently through engawa. Courtyard culture enables us to feel nature at indoor. Engawa culture looks like that. The difference is which we think smaller, nature or person.
sample of animations and props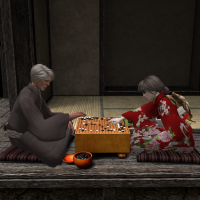 playing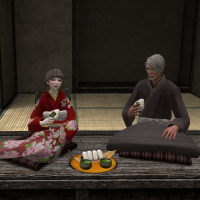 eating
related products
displayed in Cosmopolitan booth with H03CO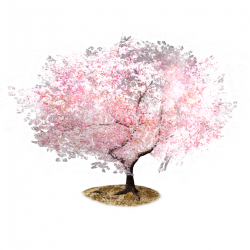 M13CO
---
subtitle

sakura

release

February 29, 2016

press event

category

landscaping

size

—

land impacts

3

permissions

mod / copy / NO trans
NO mod / NO copy / trans

in-world sales

marketplace

N/A
external links
gallery (via flickr)
other products